Are you a Filipino working outside the Philippines? What country are you working right now? Overseas Filipino Workers (OFWs) from Saudi, UAE, Oman (Middle East) Taiwan, Singapore, Hong Kong, USA, Canada…all over the world. First let me salute you.
The sad fact is, there is still many OFW who are chained to debts and poverty. It's a depressing sight to see a man who worked for 25 years in Kingdom of Saudi Arabia gaining nothing but a small parcel of land and a simple house, he doesn't have a stable source of income and still covered in debts, that man is always struggling to sustain his family's everyday needs.
What the crap happened?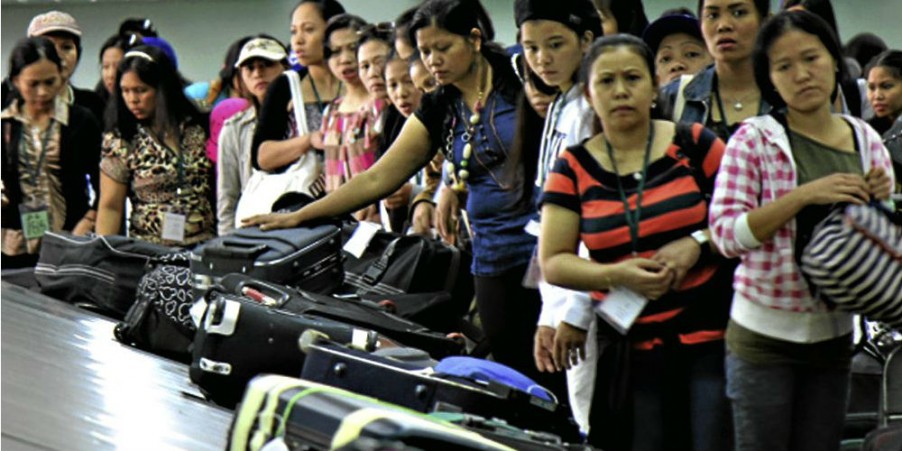 1.) Insensitive Dependents
If you're an OFW you might notice that some of your relatives thinks that it's your responsibility to help them. Some will surely abuse your generosity and if refused to "help" them, you are the most evil person ever existed. Since "kahiyaan na" you'll still give the relatives what they asked for, only to see their Facebook accounts full of their pictures lounging around the malls, drinking caffè macchiato at Starbucks.
2.) Too Generous
After two years of working straight abroad, finally its now time to go home. When you arrived at the Philippines, the first thing you do is headed straight to Duty Free and started buying "pasalubong" for each and everyone of your kin.
A week after your stay, you hosted a party, an out of town vacation, a family reunion and more. You're giving money to every relatives asking for help. After a couple of months you will be forced to return in working overseas because your pocket is already empty. Investing in nothing…gaining nothing.
3.) Miscommunication
Not being open with your spouse is fatal to a relationship. Same is true when it comes to financial matters, to become financially free, both husband and wife must be open in budgeting, saving and investment.
4.) Unfaithfulness
Having an affair while working overseas will not only destroy the relationship of the family. It will also destroy your pocket and bank account. Be faithful to your spouse, avoid the illicit relationship by keeping yourself busy. Remember that idle mind is the house of the devil.
How to be busy? Start a blog, build an online business using your blog. Socialize with other bloggers and build friendship, gain some readers. Eventually, be a star blogger and make some money. This way you'll gain new friends and new achievements.
5.) Scam Target
Overseas Filipino Workers are the primary target of investment scams and multilevel marketing scams (MLM)and other dubious schemes. Why scammers focus their gaze on overseas Filipino workers (OFW)? Below are some of the reason.
• OFW are easier to convince since they want money so they can go back to the Philippines and be as soon as possible.
• OFW communities abroad are tightly bonded so they can't say no if a certain friend asked them to join.
6.) Financial Literacy
Investing a little money in a book that will teach you how to manage your finances is a good start to become financially literate. Wise thing to do is to read the tips and advice of some Filipino financial bloggers, you wont spend a single penny but you'll still learn a load of important information about handling your own finances.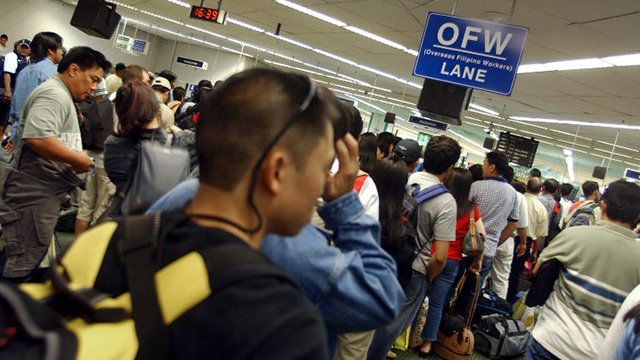 7.) No Plans for the Future
Not creating a plan is planning to fail. You can't stay an OFW forever, your family needs your presence, your spouse needs your loving caress, and I know that you want to go home too and stay in the Philippines for good.
8.) Victims of Abuse
It's true that many OFW especially those who works as domestic helper are victims of abuse. They are raped, deprived of their salary, physically and mentally tortured. This kind of problems can only be solved if the government start cracking down on human traffickers and illegal recruitment agencies.
Which leads us too…
9.) Lack of Government Support
According to National Economic and Development Authority (NEDA) and Banko Sentral ng Pilipinas (BSP) thecontributions of OFWs to Philippine economy amounts to $27 billion and it will still increase in the coming years.
10.) Discipline
All the books, blogs, knowledge and wisdom about being finance wont help you if you don't have discipline. Saving money and making it grow is hard as maintaining your diet, when you listen to a registered financial planner about money matters everything seems so easy but when you started applying the methodologies you'll start to feel the burn.
Source : moneymakerphilippines
Searching for Job in UAE ? Check it here!
http://www.careerzonline.com/wp-content/uploads/2017/08/Pinoy-OFW-Business.jpg
450
600
root
http://www.careerzonline.com/wp-content/uploads/2020/02/CAREERZONLINE.png
root
2017-08-09 16:51:24
2020-10-19 02:49:07
Reasons Why Many OFW Remains Poor